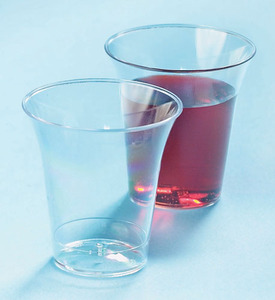 Lenten Question 3: "Are you able to drink this cup?"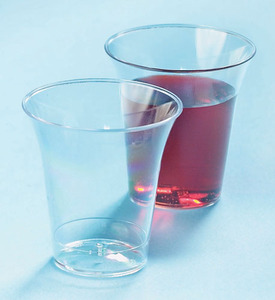 The 1950's were great. In fact, probably the high point of human society. Of the many wonders of the decade, the advent of mass produced home appliances has to rank pretty highly. They revolutionized home life by making mundane tasks faster and easier than ever before, so that we now have time to sit in opposite corners from one another and connect with "friends" over Facebook. Or read blogs, which are also a thing of the past.
It's not just that we got more time, it's that our whole outlook on life changed. Is something mundane? There must be a way to fix that. Is something painful? There must be a way to make it painless. Clean house, well-adjusted children, meaningful life–all provided at the lowest possible cost and the fastest possible delivery. And if any of those things aren't happening, then maybe it's time for the new model to be picked up from Sear's. That should fix it.
When we become conditioned to seeing the world in this way, it makes sense that it will work to preach Jesus as the low cost, high yield appliance for spiritual living. He can be designed not to clash with the decor, and his reliability is excellent. He may not blend ice cubes into a smoothy or make you rich, but there are other appliances for those sorts of things, and you're free to pile them onto the counter to use at your discretion. He slices and dices and wait–there's more. How much would you expect to pay? $99.95? $49.95? How about absolutely free! Just make the call, schedule the delivery, and enjoy the benefits right away.
This is kind of the typical rant against consumeristic American Christianity, I know. That's why I want to pause to offer an encouragement: The disciples were just as bad as us. Now you have to admit, that's pretty encouraging. We are in the company of James and John and the rest. Kind of like finding out you share a birthday with Doug E. Fresh: It doesn't mean I can beatbox, but it still makes me feel good.
James and John wanted it all, so one day they asked for it. After all, they had just seen Blind Bartimaeus get what he wanted and they thought, let's ask if we can have candy for dinner while Dad's in a good mood. Actually, Matthew tells us it was their mom who asked Jesus. I love that Matthew, another one of the disciples, includes that little tidbit–maybe as a bit of a jab? "James and John, spoiled brats sucking on their juice boxes while their helicopter mom tries to make sure they graduate valedictorian and salutatorian. You know the type…." Yeah, we do!
They want to jump straight to the power, the victory, the glory. Jesus asks them, "Are you able to drink this cup?" There'll be no opting out of the cross. No meeting Jesus as he's coming out of the tomb, after the whole bloody mess of Good Friday is cleaned up. Being raised from the dead presupposes dying on the cross, as one of my favorite Nietzsche quotes says, "Only where there are graves can there be resurrection."
Am I able to drink this cup? How about just a sip? Maybe that's why our communion cups are so small. No need to drink deeply of the suffering servant. Just a taste will keep us honest as we pay homage. A reminder that he suffered for a few hours one day, and that a few unfortunate souls still suffer today. A call to make the world better so no one has to suffer anymore. Ease the pain. Go through the motions with a wink. Jesus feels my pain, and I feel his. He died in agony. I'm stuck in a traffic jam. The crosses we bear.
Select the two day shipping option, and it will all be over soon. A life back in order, full of spiritual blessings dispensed at my leisure. The appliance comes with a manual, but it's pretty long and technical in parts–pretty sure it was translated from some foreign language. We'll consult it if there's a problem, or if we need to invoke the warranty.