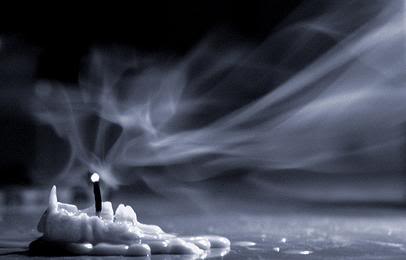 Another One Bites the Dust
Somewhere in a corner of a neighborhood in transition in St. Louis a small group of weary travelers voted to disband their church. I knew it was coming. I mean, I didn't know that it was going to be this past Sunday, but the trajectory of that church wasn't difficult to predict. No more Lighthouse, as it was called. In truth, the light had dimmed long ago. No more smoldering wick, then.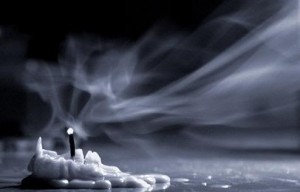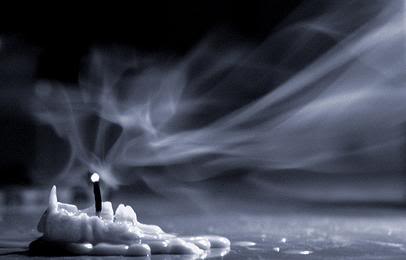 In coming into the Free Methodist Church over the past couple of years, I've grown to appreciate the appointment process for pastors. Each area of the country (Conference) has a Superintendent who appoints clergy. Pastors are appointed to churches within the Conference, but they are not members of the churches they lead. Their membership is in the Conference.
The advantage of this approach is that it encourages pastors to think beyond the boundaries of the particular church they are appointed to lead so that all the pastors together can work cooperatively for the benefit of the Kingdom of God in a particular area. It has helped me to experience a bit of what Paul must have felt when he wrote at the end of a list of his sufferings, "Besides everything else, I face daily the pressure of my concern for all the churches." In essence, the pastors shepherd a flock of churches. Or to put it like one of our Bishops once did: We are one church in 27 locations.
Except that's not quite accurate anymore. We're one church in 26 locations. Actually, since the Bishop said that over a year ago, we may be one church in 25 or even 24 locations. And I'm not sure whether we include the church that closed and is considering reopening because of serious internal strife. Maybe 23 and a half? And our Conference is called the Gateway Conference–it's named for our one major metropolitan area, St. Louis. And in that city, two of the four churches have now closed in the last couple years. Not exactly a flagship effort.
It's probably not very polite of me to say anything at all. In the Free Methodist Church, where history is so often consulted and pedigree so often recounted, I have neither the context nor the wisdom to be to cured of my maladjustment to failure. That is not to say that any one person is completely responsible for this church closing, and by calling it failure I am overlooking many necessary equivocations.
My focus is more forward-looking, toward how the shepherds respond. I would rather our Conference pastors respond to this like hornets who just had a rock thrown at their nest. Not like zebras having just watched a lion take down a weaker member of the herd, continuing to graze within eyesight of the gory feast, and breathing a sigh of relief that it will probably be a few days before the lion is hungry again.
The Apostle Peter gives us this advice: "Be alert and of sober mind. Your enemy the devil prowls around like a roaring lion looking for someone to devour. Resist him, standing firm in the faith, because you know that the family of believers throughout the world is undergoing the same kind of sufferings."
In a denomination that prides itself on standing for sobriety, we cannot miss the purpose. Sober mindedness is not an end in itself, but preparation for resisting our enemy, who is looking for a flock to devour.
The story that we are living in ends in victory, not defeat. So what is there to fear? We are not like hired hands, running away from the predator who has come to attack the flock. We guard what has been entrusted to us. And even if that means we lay down our lives, then we say with Ignatius of Antioch, "I die for Christ of my own choice… Let me be given to the wild beasts, for by their means I can attain to God. I am God's wheat, and I am being ground by the teeth of the beasts so that I may appear as pure bread. Rather coax the beasts, that they may become my tomb… May nothing, of things visible and invisible, grudge my attaining to Jesus Christ. Let all come, fire and cross and conflicts with beasts, hacking, cutting, wrenching of bones, chopping of limbs, the crushing of my body, cruel chastisements of the devil laid upon me. Only let me attain to Jesus Christ."
St. Peter issues this promise to those who resist the enemy: "And the God of all grace, who called you to his eternal glory in Christ, after you have suffered a little while, will himself restore you and make you strong, firm and steadfast." He knew this God of grace so well. Jesus had prayed for him at a critical hour, that when the enemy had sifted the disciples like wheat, his faith would not fail. "And when you have turned back, strengthen your brothers," Jesus had said.
Unfailing faith. Fearless resistance. For the benefit of a scattered flock and a city in darkness. Lord, hear our prayer.